Experience Soul Healing & Soul Communication
Master Sha's Soul Healing Center, San Francisco (415) 971-7373
"Heal the soul first; then transformation of any aspect of life will follow." -- Master Zhi Gang Sha
Peggy Werner and Ximena Gavino, Worldwide Representatives of Master Sha, are honored to offer
Soul Healings
and
Soul Readings
for any aspect of life, including wellness, residence, pets, finances and relationships. They are advanced Soul Healers with a powerful Third Eye, access to all the Akashic Records, and the authority to offer Divine Karma Cleansings for any condition or situation. Meet with them in person or by phone. Call for an appointment today or experience the power of Soul Healing at a weekly event (Wednesdays and Saturdays). Visit our website for more information, current classes and a complete list of services.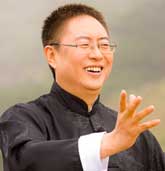 Private Reichian Sessions
Michele T. Newmark, MS, DD (707) 538-3778 or (415) 775-6145
Come alive to your sexuality and joy of life... Reichian Therapy is a non-verbal "breathing" therapy. Whereas "talk" is a great way to avoid what you're feeling, there is no way to avoid your feelings while lying there breathing in a Reichian session. Over time, chronically stiff and hard muscles blocking sensation and energy flow will soften. Eventually, the rage we hold in our muscles will surface, giving way to more feelings of pleasure, freeing blocked energy and sexual dysfunction. We spend an enormous part of our energy holding back basic needs and feelings which we've learned were not OK. An effective way to free these blocked energies, release anger and reawaken to your natural vitality and pleasure is through the breathing, movement & sounds of Reichian sessions. Michele has been involved in the study of human sexuality for over 35 years. The basis for her work is grounded in Reichian Therapy. She has a private practice in Santa Rosa and San Francisco at the Center for Healing & Expression.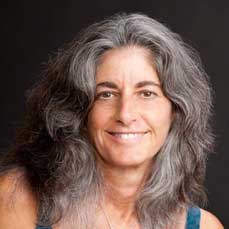 Ananda Center of Sonoma County


Email:

ananda@anandasantarosa.org

or call (707) 522-5902




Ananda is a global movement based on the teachings of Paramhansa Yogananda, which embrace the truths that underlie all the great religions. People from all faiths and backgrounds are welcomed at Ananda. The Ananda Center of Sonoma County offers Sunday Services, satsangs, kirtans, private and group meditation classes, and yoga classes taught by Therese Smith.




Beyond Counseling
Dorothy Mandel PhD, Licensed Psychologist #PSY 23697
Email: birthbus@gmail.com or call (707) 322-3222
Counseling/therapy for children, adults, families, pregnancy, and autism. Would you like to diminish anxiety, stress, and trauma - or perhaps experience an increased sense of peace, connection, and harmony in your family? Would you like to clarify your life goals to live with more purpose, potency, and grace? There is only one unique you, and you deserve the support you desire. I offer a holistic blend of traditional and complementary strategies. Behavioral services also available for autism and special needs children.


CARI ALTER
Email: cari@insightguidance.com or call (415) 488-4708
If you're ready to take your life from Black and White to Color,
If you're ready to put the sparkle back in your eyes, your relationships, your life,
If you like what you feel when you look at my photo, give me a call and let's work together.
My work comes from first-hand experience. I have been helping people transform their lives since having a direct awakening experience 17 years ago. Sessions in Kentfield in Person, or by Phone or Skype.


Casa de Maria Research Center
To step into a higher level of evolutionary changes
Email: maria@music-massage.com or call: (425) 898 7861
Musical Massage Sound Therapy is made up of two ancient scale patterns. The ascending scale creates the formation of an upright pyramid to harmonize the energy centers; the descending scale creates the formation of a downward pyramid which interfaces the upward pyramid bringing in the higher self creating an active Star Tetrahedron, or "MerKaBa."

Feng Shui for Success


Ellen Galford (707) 824-5678




Need positive changes in your life? Feng Shui can enhance wealth, health, relationships, spiritual growth and professional success. Ellen Galford was trained by Grand Master Prof. Lin Yun, the world's foremost leader of Feng Shui, and offers over 15 years of professional experience. Consultations & Blessing Ceremonies offered in homes, businesses & commercial buildings. Find out how your physical environment is affecting your world.



MetaTherapy and Healing Channel
Evalena Rose, MA (707) 887-8424 or (415) 457-1904
email: evalena@earthlink.net
MetaTherapy restores wholeness and clears core patterns. Gentle, powerful emotional therapies and inner dialogue. Multi-dimensional Healing: energy work, cellular release of past patterns, and therapeutic unwinding. Channeled Readings: Ascended Masters bring practical guidance, help clear core bolcks, improve relationships, manifest dreams.

Modern Astrology for Conscious Living
My Astro Chris
Email: readings@myastrochris.com
Astrology is a dynamic tool that helps us access the truth about ourselves and it provides us with the opportunity to live more consciously. I practice 'Modern Astrology for Conscious Living' and I will assist you in recognizing your unconscious programs as revealed through your birth chart. I'll help you become more conscious of your soul purpose and advise you on keeping yourself moving forward in alignment with this wisdom. I offer consultations on natal charts, relationships, child potential, relocation, birthday forecasts, and other general forecasts. I am also available for parties, astrology lessons, and other miscellaneous readings.

No-Hype Holistic Health Strategies
Cynthia Perkins, M.Ed.
Email: cynthia@holistichelp.net
Learn how to optimize your mental, physical and spiritual health with diet, nutrition, green living principles, stress reduction, breathing techniques, mindfulness and other holistic self-care strategies with Cynthia Perkins, M.Ed., a trained mental health professional with first hand experience.


Speak with St. Germain and/or Your Gatekeeper
Voice of the Gatekeepers -- P.O. Box 1052, Lander, WY 82520
Call: 307 335-8113 or email: vog@wbaccess.net
Molly Rowland channels St. Germain and the Ascended Masters. Talk directly to the Masters and get answers the questions that you have been wondering about. She is a Medical Intuitive, Astrologer and Tarot Reader. Molly is guided in the medical intuitive scan to check all of the bodies-physical, emotional, mental and the auric fields for health issues. She discusses what she finds and makes suggestions that will assist in your finding the best modalities for your personal health and well-being. Molly is also a medical astrologer. Molly works by appointment so call or email to talk with her and St. Germain.

Transform Your Life!


Patrick Byrd Transformation Coach




Call (707) 861-2235 or email:

patrick@dynamicfams.com


Call me now for a free 15min consultation Patrick Byrd Transformation Coach


"Patrick has an innate sense of self and of what people need. He was able to pin point exactly what I had been longing for for the entirety of my life, connection to spirit."

~Tamara Green Breast Cancer Survivor.





Get listed in The Share Guide Directory