Repowering California


from Environment California

There is now 8 times more rooftop solar power in California than six years ago. In fact, California alone generates more energy from solar than all but five nations in the world.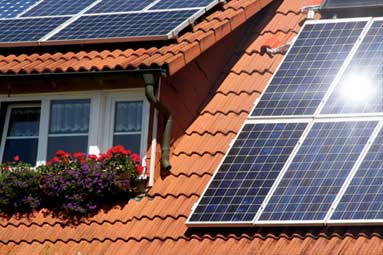 FREE!
Holistic Health Newsletter!
Subscribe

Natural Weight Loss Program recommended by The Share Guide
learn more


About Share Guide

Holistic Health Articles

Health Directory

Reviews

Advertise

Links

Contact us


Do you have a
Holistic Business?
Get listed in Share Guide's Holistic Health Directory for only $9.95 per month. For more info Click Here



There is something special about California-something worth protecting and preserving for future generations. Environment California is a statewide, citizen-based environmental advocacy organization protecting the places we love, advancing the environmental values we share, and winning real results for our environment. Whether it's our magnificent Pacific coastline, Yosemite's "glitter of green and golden wonder in a vast edifice of stone and space," or our 278 state parks, California's natural wonders enrich our lives in countless ways.

Too much of our energy comes from coal, oil and other dirty sources that wreak havoc on our environment. Fortunately, we are surrounded by clean energy options-the power of the sun, the movement of wind and waves, and the heat of the earth. By using energy more efficiently and tapping our vast renewable energy resources, we can move to 100% clean energy that doesn't pollute and never runs out.

Environment California believes we can have solar power on every roof, office, atop local schools, and on nearby retail outlets, generating clean energy to power our lives and repower our economy. That's why Environment California created their Million Solar Roofs program in 2006. There is now 8 times more rooftop solar power in California than six years ago. In fact, California alone generates more energy from solar than all but five nations in the world.

Funded by environmentally conscious supporters, Environment California researches the challenges confronting California's environment and educates the public about what's at stake. Recently, this organization announced that California reached an important milestone-the installation of more than one gigawatt (GW) of solar energy, or enough energy to power 750,000 homes. While that's a great start, California has tremendous untapped solar potential. The good news is, we have a committed and powerful champion for solar in Governor Jerry Brown.

Recently, the governor made a public call for building 12 gigawatts of local clean energy across the state by 2020. That's significant, as 12 GW is the equivalent of 12 nuclear power plants! Choosing to build 12 GW of local solar can put all of us firmly on the path towards a cleaner energy future.

By rallying around the governor's vision, we can reach the goal of a million solar roofs by the end of this decade. Of course, the powerful utility companies are threatened by the idea of a mainstream solar power market in which we are all able to generate our own energy. They, along with the fossil fuel industry, are fighting us every step of the way. To overcome the special interests of the traditional energy industry, we need your help.

Solar power is a no-brainer for California. We have an abundance of sunshine, reliable solar technology at our fingertips, and we have a leader who gets it. We are talking about generating our own energy from the sun with no pollution, and creating much-needed green jobs while we're at it. Public support is needed to push past the utility giants and make progress toward our clean energy future.





To join Environment California's campaign and endorse Governor Brown's clean energy vision, please visit www.environmentcalifornia.org

Reprinted with permission from Environment California. Learn more at www.environmentcalifornia.org /programs/million-solar-roofs
Related Info:

American Land Conservancy
The Green Home
Say No to Corn Ethanol & Yes to Plug-in Hybrids
The Ecological Footprint
Saving Our Oceans
---
Natural Weight Loss Program

recommended by The Share Guide:

learn more
MORE HEALTH ARTICLES

FREE! If you liked this article, you'll love The Share Guide's
Holistic Health Newsletter. Click here to subscribe for free!
---

Follow us on
Facebook
Home

Health Directory

Articles Index

Interviews
Shop

Links

About Share Guide

Contact us